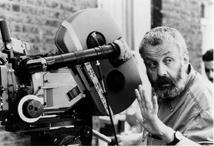 Mike Leigh (1943- ) British independent filmmaker, whose films emphasize unique, quirky characters, rather than plot. As a young man, Leigh attended several art schools, and then turned to theater to acquire the skills necessary for filmmaking. Over nearly 30 years, Leigh has directed over 20 films, both for television and theatrical release. His filmography includes, ABIGAIL'S PARTY (1977-TV), MEANTIME (1981-TV), LIFE IS SWEET (1990), NAKED (1993), SECRETS AND LIES (1996), and TOPSY TURVY (1999). Leigh has been compared to other British New Wave filmmakers, like Ken Loach, who used film as a weapon against Thatcherism. However, although Leigh's films show the entrapment of the working class, they are not "realist." The films are offbeat and artistically challenging. Leigh's films maintain emotional complexity and honesty, due to his working methods. Much like Cassavetes, Leigh works with an ensemble of actors, rehearsing for months, writing the script as they move along. Each actor builds up his or her character's emotions and idiosyncrasies, while keeping it secret from the rest of the cast. Through individual meetings with the actors, Leigh orchestrates the plot and builds the drama. "Leigh captures the variety of human behavior, connecting equally to both the emotionally lost and destructive and the relatively balanced and life-affirming of his characters."
Leigh on Leigh:
"On the whole, life for most people is — get born and survive as best you can for as long as you can, till it's all up. The norm for most people in the world is that life is hard work; it's tough. It's not about being winners or losers. It's about coping. The minute anything extraordinary or exotic happens [in a film], I get bored. Most movies are about extraordinary or charmed lifestyles. For me what's exciting is finding heightened drama, the extraordinary in the ordinary — what happens to ordinary people... the entirely disorganized and irrational business of living."
"I do not make films which are prescriptive, and I do not make films which are conclusive. You do not walk out of my films with a clear feeling about what is right and wrong. They're ambivalent. You walk away with work to do. My films are sort of an investigation. They ask questions. They're reflecting."
Reference: Ray Carney, Professor of Film and American Studies at Boston University and Director of the Film Studies Program. The Films Of Mike Leigh; Embracing the World. Cambridge, U.K.: Cambridge University Press, 2000.
Source: Shelley Friedman, nextPix
For more information, see www.cassavetes.com