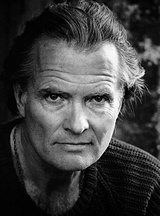 nextPix is proud to a supporter of Rob Nilsson.
Rob is an internationally-acclaimed director working in the industry for over 20 years. He is the first American director to have won both the Camera d'Or at Cannes and the Grand Prize at Sundance (HEAT AND SUNLIGHT, NORTHERN LIGHTS). His film CHALK was the 2nd film to be streamed in its entirety over the Internet and is currently in theatrical release. Rob's SIGNAL 7 (in association with Francis Ford Coppola) was the first small format feature film to be shot on tape (3/4") and blown up to 35mm and distributed worldwide.
As part of the Tenderloin Project, NINE AT NIGHT SERIES, Rob was the first director to stream dailies over the Internet (in conjunction with IFILM) for his film SCHEME. SCHEME C6, the most recent version of SCHEME, will have its World Premiere at the Mill Valley Film Festival, 2001. Rob continues to receive international recognition as a pioneer in the world of digital cinema and is a regularly featured writer for RES magazine.
Robs's wiki bio can be found here.