---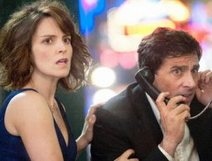 Reviews of the Steve Carell-Tina Fey comedy Date Night have been positive though not universally laudatory. The film features Carell and Fey as a bored married couple who find themselves on an adventure when they are mistaken for con artists. Most critics, including The Hollywood Reporter's Frank Scheck, are quick to point out that Date Night does not live up to either star's best work, "These talented performers star in two of the wittiest, most sophisticated sitcoms on the air, but for this movie pairing they're stuck with an endlessly silly plot line and overblown physical mayhem that is instantly forgettable." As Entertainment Weekly's Lisa Schwarzbaum points out, the stars, not the plot, are the movie's major attraction, "with Carell and Fey collaborating, the movie becomes far more interesting than its plot or structure." Though Screen Daily's Brent Simon calls Date Night "a live-action Tex Avery cartoon," for Variety's Lael Loewenstein the film's positive qualities outweigh its drawbacks, commenting "it's a date worth making."
---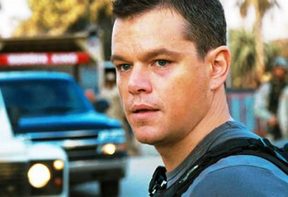 Critics have had mixed feelings about Paul Greengrass' (Bourne Supremacy, United 93) latest film Green Zone starring Matt Damon. Inspired by Rajiv Chandrasekaran's nonfiction account Imperial Life in the Emerald City, the fictionalized movie depicts Army chief warrant officer Roy Miller (Damon) who is given the task to find the infamous weapons of mass destruction during the Iraq war. Most of the positive assessments of this film rest on Damon's acting, with J. Hoberman of Village Voice stating, "Greengrass's pyrotechnics aside, Green Zone works mainly because of the hardworking, always-believable Damon." However, a great deal of criticism has centered on the film's script which The New York Observer's Rex Reed calls a "follow-the-dots screenplay [which] turns everyone into such war-scarred clichés." To Anthony Lane of New Yorker magazine, it is Greengrass' characteristic thriller tone that is part of the problem as it "gave better value in the Bourne films, which, for all their low moods, were fired by basic fantasy, whereas the excitements of Green Zone sit uneasily with its examination of the real and recent past."
---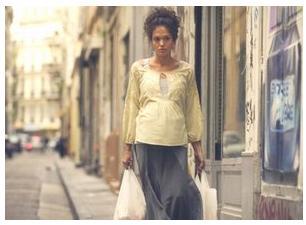 A Mighty Heart, starring Angelina Jolie as Mariane Pearl, wife of Wall Street Journal reporter Daniel Pearl -- who was beheaded by terrorists in Pakistan in 2002 -- is receiving near-reverent reviews by most critics. In particular, Wall Street Journal critic Joe Morgenstern praises director Michael Winterbottom for "an agile style ... that integrates drama and documentary footage, mixes professional with non-professional actors and yields a sense of place that's as vivid as anything seen on TV news." Jan Stuart in Newsday writes that director Winterbottom has fashioned "a compassionate thriller that reminds us of the human issues underscoring the terrorist quagmire Pearl was attempting to sort out." But it is Jolie's performance that receives particular acclaim: "Jolie's measured approach to portraying Mariane is worthy of Best Actress consideration come awards time. Even in the film's most dramatic moment, when news of Danny's murder hit home, Jolie's explosion of grief never registers as false or forced," Peter Howell writes in the Toronto Star. But, most importantly, Manohla Dargis suggests in the New York Times, "In its modest, at times awkward, way, this little movie with the big movie star tries to bring us into a conversation that, at least in this country, is often relegated to the bummer front pages of your daily paper or glimpsed on television in between diet tips and, yes, news about Brangelina." And Roger Ebert concludes in the Chicago Sun-Times: "What is best about A Mighty Heart is that it doesn't reduce the Daniel Pearl story to a plot, but elevates it to a tragedy. A tragedy that illuminates and grieves for the hatred that runs loose in our world, hatred as a mad dog that attacks everyone. Attacks them for what seems, to the dog, the best of reasons."
---

One thing critics agree on about Steven Spielberg's Munich: it will give audiences something more than popcorn to chew on. Whether they can swallow it is another matter. "Mr. Spielberg has been pummeling audiences with his virtuosity for nearly as long as he has been making movies; now, he tenders an invitation to a discussion," writes Manohla Dargis in the New York Times. Although her review mentions some of that discussion -- much of it angry -- that the film generated even before its release, she nevertheless remarks, "It would do a disservice to Mr. Spielberg to linger too long on the preemptive attacks on the film: more than anything, Munich is a slammin' entertainment." Still, Spielberg's point of view of the Arab-Israeli strife in general and Israel's hunt for the Palestinians who assassinated the Israeli Olympic team in 1972 in particular is at the heart of the movie, as critics dutifully point out. Roger Ebert, who calls Spielberg, "the most successful and visible Jew in the world of film," notes that the movie has been attacked by Palestinians and Jews alike. "By not taking sides, he has taken both sides," Ebert writes in his Chicago Sun-Times review, which concludes: "As a thriller, Munich is efficient, absorbing, effective. As an ethical argument, it is haunting. And its questions are not only for Israel but for any nation that believes it must compromise its values to defend them." Lou Lumenick in the New York Post worries that the attack on the film by some notable Israelis "might keep audiences away from one of the year's most thoughtful and entertaining movies." Steven Rea in the Philadelphia Inquirer predicts an Oscar nomination for Spielberg. "Munich,' he writes, ricochets all over the place, but it hits its target dead-on." Ty Burr in the Boston Globe describes it as Spielberg's "finest film in years ... a stunningly well-made international thriller and a drama of deepening moral quicksand." And Kenneth Turan in the Los Angeles Times writes that Spielberg's broad purpose appears to be to encourage its audience to "recognize that killing that starts out in righteousness can end up in madness" and that the film amounts to "a desperate plea for peace." But the film's naysayers make their case forcefully as well. Steven Hunter in the Washington Post writes: "The problem with Munich is simple: It asks hard questions and finds easy answers." Jack Mathews in the New York Daily News judges the film a "failure" and concludes: "One admires Munich for its look and ambitions, but at 164 minutes, it feels like the longest movie of the year, and one with greater impact on your behind than on your intellect." And Joe Morgenstern in the Wall Street Journal faults Spielberg for bending over "every which way to be even-handed" and writes that the movie is "for better and worse, a vivid, sometimes simplistic thriller in which action speaks louder than ideas."
---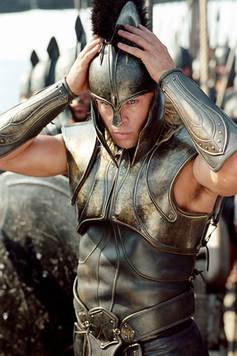 The question is: Can all the soldiers in Troy withstand the onslaught of just about all the movie critics in America? Noting that the film is based n Homer's The Iliad, Roger Ebert in the Chicago Sun-Times writes, "Homer's estate should sue. The movie sidesteps the existence of the Greek gods, turns its heroes into action movie clichés and demonstrates that we're getting tired of computer-generated armies." Ty Burr in the Boston Globe minces few words as he lays into "this surprisingly lumbering $200-million disappointment." John Anderson in Newsday describes it as "a big slab of cheese." But what most of the critics particularly object to are the performances of the three male leads. "The worst casting in recent Hollywood history," comments Jonathan Foreman in the New York Post. Michael Sragow in the Baltimore Sun describes the casting as going "woefully awry." Indeed, the only real praise being dished out by the critics in their reviews goes to Peter O'Toole, who plays Priam. His performance, writes Carrie Rickey in the Philadelphia Inquirer, "should earn O'Toole the competitive Oscar he has thus far been denied." Philip Wuntch in the Dallas Morning News comments that "it is Mr. O'Toole's heartbroken Priam whom you'll remember most vividly." Several critics, strangely, appear to take a neutral stance towards the film. Kenneth Turan in the Los Angeles Times, for example, gives it "a split decision." A. O. Scott in the New York Times comments that "for what it is -- a big, expensive, occasionally campy action movie full of well-known actors speaking in well-rounded accents -- Troy is not bad." In fact, Michael Wilmington of the Chicago Tribune is among the handful of critics who found it to be quite good. Troy, he writes: "is a huge, all-star sword-and-sandals epic, but it has all kinds of compensating rewards: flair and sweep, raging excitement, intriguing characters, visual grandeur--and a scenic force and dramatic intelligence." And Claudia Puig in USA Today calls the movie "entertainingly epic eye candy ... a gripping, well-told adaptation of one of the oldest human dramas."
---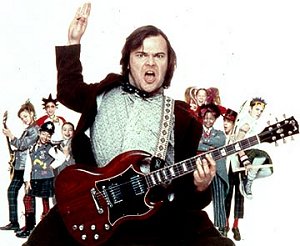 Film critics apparently had one of their better weeks at screenings this week. With four films opening -- two of them in wide release -- they had mostly praise for all but one of them. Topping the list was School of Rock, which many reviewers are forecasting will finally make Jack Black a big comedy star. Lou Lumenick in the New York Post begins his review of the movie this way: "All hail Jack Black, who finally goes to the head of the class in School of Rock, a hip and consistently hilarious family comedy." John Anderson in Newsday calls School of Rock "easily the funniest film of the year" and says that for Black, it represents "a case of an unhinged talent finding its best vehicle." Eleanor Ringel-Gillespie in the Atlanta Journal-Constitution predicts that "The School of Rock is going to surprise a lot of people. So is Black. As intoxicating as the whiskey whose name he shares, he blasts off the screen with Dionysian energy and one-of-a-kind style and humor." Roger Ebert chides the motion picture ratings board for tagging the film with a PG-13 rating, insisting that it's a "perfect" family film. "Here is a movie that proves you can make a family film that's alive and well-acted and smart and perceptive and funny -- and that rocks," he writes.
---
Review: Insomnia
Christopher Nolan, who received much critical acclaim last time out with Memento, is receiving more of it with his latest thriller, Insomnia, starring Al Pacino and Robin Williams. Comparing this film with his earlier one, Rick Groen comments in the Toronto Globe and Mail: "Nolan takes pains to steer away from visual gimmickry, and manages the trickier feat of looking consistently stylish yet never showy." Mark Caro in the Chicago Tribune compares the two films this way: "Christopher Nolan's previous movie, Memento, was a thriller for film obsessives to love. His new Insomnia is one for general moviegoers to like." Jan Stuart writes in Newsday that Nolan "seals his reputation as a connoisseur of sophisticated suspense" with this film. Wesley Morris writes in the Boston Globe: "The director's detailed, ornate style and thematic preoccupations are a cry for auteur status." The actors, too, are receiving high praise. Joe Morgenstern comments in the Wall Street Journal that Pacino "brings star power to the role, while Robin Williams plays the villain with an intensity that's all the scarier for being subdued." Lou Lumenick sums up in the New York Post: "Insomnia is a four-course gourmet alternative to summer popcorn flicks, serving up the meatiest performances Al Pacino and Robin Williams have given in many years -- while confirming that [Nolan] is one of the most gifted cinematic chefs around." And Steven Rosen warns in the Denver Post that Insomnia could "keep you up at night thinking about it."
---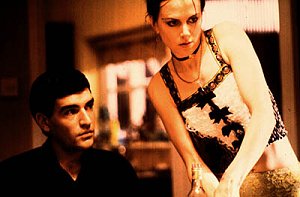 Review: Birthday Girl
After having stashed it away on its shelves for three years, Miramax could not have had high expectations for The Birthday Girl, starring Nicole Kidman. Released this weekend in an apparent attempt to capitalize on the attention Kidman has received from critics groups during the awards season for her performances in Moulin Rouge and The Others, the film is actually receiving some fairly decent reviews. "Kidman makes Birthday Girl worth seeing, if only to show off another against-type, off-kilter performance in what is undeniably Kidman's breakout year," writes Loren King in the Boston Globe. Using similar words, Jack Mathews in the New York Daily News comments that the film is "a slight, old-fashioned B movie, the last thing you would expect from an actress coming off a breakout year, but it has a charm and freshness we don't see much these days." Eleanor Ringel Gillespie in the Atlanta Journal-Constitution dishes out similar praise: "The slight but decidedly likable Birthday Girl gives Nicole Kidman another chance to strut her considerable stuff." And Kenneth Turan in the Los Angeles Times showers unadulterated praise on the film: "In a fierce black farce, Birthday Girl's remixing of traditional genre elements tells you from frame one that a distinctive film sensibility is at work." But Roger Ebert in the Chicago Sun-Times is unimpressed. "There is a curious problem with Birthday Girl, hard to put your finger on," he writes. "The movie is kind of sour. It wants to be funny and a little nasty, it wants to surprise us and then console us, but what it mostly does is make us restless." Indeed, like most of the positive reviews, the negative ones appear to echo one another. Comments Joe Morgenstern in the Wall Street Journal: "Birthday Girl is a harmless trifle that makes 93 minutes go by as if they were hardly more than an hour and a half."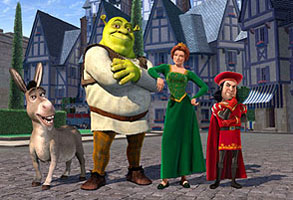 Already the most-talked-about film at the Cannes Film Festival, DreamWorks' animated Shrek is opening in New York and Los Angeles today (Wednesday) to some impressive accolades by critics in those cities. Jami Bernard in the New York Daily News predicts that "this exuberantly irreverent cartoon ... will be minting green all summer long, and not just from an audience too short to get on the rides. Among the many reasons why Shrek is such heady entertainment is that it represents a leap in computer animation, and the 'wow' factor is extraordinary." Lou Lumenick in the New York Post adds: "The incredibly detailed computer animation is a breakthrough that makes such past efforts as Antz and even Toy Story look almost primitive. But it's old-fashioned, solid storytelling that will have audiences on their feet for this instant classic, whose characters are far more involving than those of most live-action movies these days." Elvis Mitchell in the New York Times calls it "a giggly cocktail, though it's more foam than drink, a return to the frothy riffing on pop culture that started back on Bugs Bunny's watch in the Vitaphone days." And Kenneth Turan, in the Los Angeles Times concludes that the film "not only knows there's no substitute for clever writing, it also has the confidence to take that information straight to the bank." Nevertheless, Shrek does not come to the screen, gripe-free. "Don't hurt your brain bothering to look for a plot," writes Christy Lemire for the Associated Press. "What little story the film offers is merely an excuse for the animation."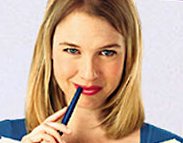 MOVIE REVIEWS: BRIDGET JONES'S DIARY
By Lew Irwin
Renée Zellweger is receiving undiluted praise from most critics for her performance as an overweight London spinster in Bridget Jones's Diary. Stephen Holden in the New York Times says that Zellweger is surprisingly "perfect" for the role. "Ms. Zellweger accomplishes the small miracle of making Bridget both entirely endearing and utterly real," he writes. "It is a performance so airy you barely sense the work that must have gone into it." Jami Bernard in the New York Daily News writes: "Zellweger has outdone herself in her best role to date." The Toronto's Star's Peter Howell, an apparent fan of the original novel, says that he had been "fearing the outcome" of casting an American star from Texas in the role. "If you, like me, had been asking 'How could they?' at the thought of Zellweger being chosen instead of any number of capable British actresses, Zellweger forces us now to change that to, 'How could they not?'" For the most part, critics are also applauding the two male leads, Hugh Grant and Colin Firth, as well as the film itself. Jonathan Foreman in the New York Post says that the movie is "as good a romantic comedy as has come out for some time, with an endearing, perfectly pitched central performance that's a four-square triumph for Renée Zellweger." And Roger Ebert in the Chicago Sun-Times chimes in: "Glory be, they didn't muck it up. Bridget Jones's Diary, a beloved book about a heroine both lovable and human, has been made against all odds into a funny and charming movie that understands the charm of the original, and preserves it."
---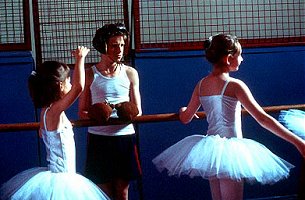 MOVIE REVIEWS: BILLY ELLIOT
by Lesley Jacobs
It may not quite be this year's The Full Monty as many people expected, but Billy Elliot still charms, wearing its exuberance on its sleeve. With the free-spirited performance of newcomer Jamie Bell as Billy, this is a film that will certainly touch the heart, even as it pulls the viewer in a few too many directions. If Billy Elliot is guilty of any mistake, it's the reliance on melodrama instead of more complex emotion. This is a film that skims the surface instead of plumbing the depths.
While this is a movie about many things, the story that the filmmakers most ardently embrace is that of young Billy himself. Torn by responsibility to his macho father (Gary Lewis) who wants him to learn to box, Billy is nonetheless drawn to the lyricism of the dance classes taught by Mrs. Wilkinson (Julie Walters) at his local gym. Instead of boxing, Billy uses his dad's hard-earned money for ballet classes, which dad promptly forbids when he learns of his son's deception. It doesn't matter that Billy, according to Mrs. Wilkinson, has talent.
What Mr. Elliot fails to understand, but his son senses innately, is that through dance, Billy feels alive for the first time in his life, able to escape the mendacity of his small-town existence and the pain of his mother's death. Unfortunately, Billy's dad can have no such peace. Faced with a strike at the mines where he works and unable to deal with his own loneliness and anger, Elliot the elder is a bundle of raw nerves, powered by desperation and without hope. This is a man who has abandoned himself and, in the process, his boys; instead of living, he simply goes through the motions of life.
And he expects little more from his sons. Billy's older brother Tony (Jamie Draven) works the mines like his dad, while Billy is expected to follow suit. Theirs is an existence that hasn't changed for decades and, without Billy's chance awakening, it never would have. It is only when Billy's father finally realizes that his son has a chance to escape this same future that he finally comes alive, championing his son's dreams and going to great lengths to get his boy to the Royal Ballet School in London.
Thus the story vacillates between the perspectives of father and son, boy and teacher, teacher and parent, not always successfully. Indeed, where the film really falters is in its inability to service the potentially complex journey that Billy's dad and teacher should have taken. Poor Julie Walters quite literally disappears toward the end of the film and is completely ignored in the climactic sequence that brings everything full circle. As for the role of Billy's father, theater actor Gary Lewis is clearly up to the task, yet he's given surprisingly little to do until the last twenty minutes. It is at this point that the film really comes alive, finally eking out its first real -- not wholly manipulated -- emotions. The fact is that writer Lee Hall opts for melodrama more often than not and, while it is effective on a superficial level, it never hits you in the gut. Even at the end of the film, when you should truly be bawling, the tears are slow to come.
To drive the story, both Hall and director Daldry rely on little more than a helter-skelter energy that desperately needs direction. They love their characters, but the never pay them more than lip service. They are passionate about their story, but they try to accomplish too much. While there are in fact a number of shining moments in this film, Billy Elliot is missing that special bit of magic that could have had it dancing in the aisles at Oscar time.
---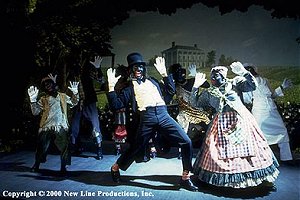 MOVIE REVIEWS: BAMBOOZLED
by Lesley Jacobs
On his television show, Chris Rock once told Spike Lee that he was, so to speak, the angriest man alive. Rock isn't far from the mark; Lee's frustration with our world, its politics and its people comes out loud and clear in his movies. And one of the more obvious examples of his ire is his newest film Bamboozled, an indictment of racism in the frequently racist arena of television.
While a grand experiment, the film isn't wholly successful, less because of the issues it raises than because of the way Lee presents them. In a word, the story is muddled and Lee's attempt to illuminate the audience through satire eventually degenerates into a soap-box lecture about repression. Despite all its flaws, this is still a film worthy of notice, if only for the strong performances and the often-remarkable choices Lee makes in his filmmaking.
Lee's film technique here mirrors that of an urban guerilla documentary. The film is shot on digital video and, with Lee's fine camera work and ability to focus on his actors, not a shred of emotion is lost. If anything, the raw, in-your-face quality of the film stock makes the entire movie seem more accessible, more real. And, since it is about the TV world, shooting on video is all the more realistic. It's very likely there will be those who abhor the rough hewn quality of the film, but it is clearly part of Spike's message that this is "reality."
That canted sense reality starts with the introduction of misguided hero/anti-hero Pierre Delacroix (Damon Wayans), an African American TV writer who has sold out to corporate America and is tired of being forced to write for "white" TV shows. In a bold move, he determines to show his "I'm more black than you" boss Dunwitty (Michael Rappaport) that he can produce a "black" show. What he gives Dunwitty is a show engineered to fail, a purposely demeaning, racist program called Mantan: The New Millennium Minstrel Show. Harkening back to black people's beginnings in entertainment, Delacroix goes all out, hiring two homeless guys to star in the show.
The characters of Mantan (Savion Glover) and Sleep and Eat (Tommy Davidson), two ignorant turn-of-the-century fellas, embody all the negative stereotypes of black people. They even wear black face makeup, the ultimate white man's invention. Delacroix is sure that the offensive nature of the show will turn people's stomachs. Instead, this "family show in a watermelon patch," as Dunwitty likes to see it, becomes a ratings bonanza and Delacroix has to face his enormous success, while realizing that he has attained it by betraying his own race. Later still, real tragedy erupts when radical rapper Big Black Africa (Mos Def), the brother of Delacroix's assistant Sloan (Jada Pinkett Smith) decides to take racial retribution into his own hands.
There's a lot going on in this movie and not all of it succeeds. What starts out as pure satire, eventually descends into dark, urban -- and ultimately misplaced -- melodrama. But then, this film is two stories -- an indictment of how blacks have been used in the media and an indictment of society's reactions. All of it is interesting, but not all of it packs the emotional punch that Lee probably hopes it will. Most likely too, some of the audience will be put off by the opening sequence in which Pierre defines for us exactly what satire is. Frankly, if you need to know the definition, you shouldn't be watching the movie. And therein lies the irony. The people who need to see this film most probably won't.
Lee also takes a risk with the fact that none of his characters are truly likeable. Granted, this is satire, whose inherent point is to ridicule human folly, but the people we ridicule still need to be accessible. And, since none of Lee's characters ever have an epiphany about their actions, part of the film's essential message seems wasted, i.e., that we are all responsible for the choices we make. Indeed, one of the core themes of this film, spoken as an aside by Pierre's estranged father is quite potent: "Everybody wants to be black, but nobody wants to be black."
Bamboozled draws on a vast wealth of inspiration, not the least of which is the powerful TV satire Network. But, rather than skewering television alone, Lee is trying to skewer society at large. And, for at least the first half of the film, he does indeed make us think. Unfortunately, the last half of the movie tends to fall apart, becoming more of a political statement. The question here is, just how much hand-slapping can the audience -- black, white and otherwise -- take before we start to feel we are being lectured to, not entertained. Make no mistake, this film is Spike Lee on a soap box, a very clever and funny one to be sure, but one full of venom and accusation in the end. The journey is a sometimes brilliant and sometimes awkward one. In the end, even with the preaching, it is worthwhile because it tries to make people sit up and reexamine the inequities of their world.
---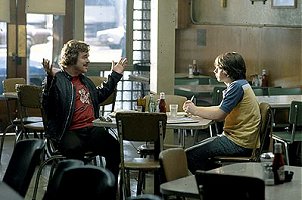 MOVIE REVIEWS: ALMOST FAMOUS
by Lesley Jacobs
A Dreamworks Pictures Presentation of a Vinyl Films Production; Produced by Cameron Crowe and Ian Bryce; Co-Produced by Lisa Stewart; Written and Directed by Cameron Crowe.
Despite a few fumbles in the telling, Cameron Crowe's newest film Almost Famous, a semi-autobiographical journey back to the 1970s, is still an evocative and often powerful movie. While Crowe never quite crystallizes his celluloid alter-ego, he nonetheless has a pulse on the heartbeat of the times, affectionately capturing an era that played an enormous part in his and so many other people's lives. Thanks to Crowe's lyrical perspective and the stellar performances of the film's stars, Almost Famous emerges as yet another superb -- though not the best -- piece of filmmaking by Cameron Crowe, who is fast becoming a true chronicler of our times.
Like the film's hero William Miller (Patrick Fugit), Crowe came of age in the 1970s when rock and roll gave him a direction in his life. For William, his pubescent awakening comes when his sister (Zooey Deschanel) leaves home, desperate to get away from their controlling, intellectual mother (Frances McDormand). A woman who forever chants her litany "stay off drugs" as she fries up soy burgers for dinner, William's mom is the antithesis of the hip generation her son so desperately wants to claim as his own. We all know this sort of woman well, yet McDormand has made the character her own by showing her deep humanity and making us, and William, understand that her actions are motivated by love.
Hoping to break mom's hold on him, William's sister bequeaths her brother her collection of rock and roll albums; through them, William's eyes are opened to a brave new world. When a lucky meeting with his literary guru -- Lester Banks (Phillip Seymour Hoffman) of Creem magazine -- blossoms into a brief article about Black Sabbath, William finds himself on the road with up-and-coming band Stillwater, writing an article for Rolling Stone.
William's experiences on the road form the heart and soul of the film. Despite Lester's warning not to become friends with the band, William simply can't help it. Lead guitarist Russell Hammond (Billy Crudup) is first to welcome the boy into the fold, seeing an innocence and decency in William that Russell is still trying to hold onto himself. It's in the midst of the music world that the film truly soars, not only capturing the adrenal rush of performance but also the rewards and pitfalls of the music biz. They don't call it "sex, drugs and rock 'n roll" for nothing. Crudup and Jason Lee, as Stillwater's frontman, are remarkably believable as 70s rock star friends/rivals, as is Crowe's creation of the band's on-the-road existence replete with original songs written for the film.
William quickly grows enamored of Russell, whose wild world is dominated by two people -- his on-the-road lover Penny Lane (Kate Hudson), who believes in the band more than Russell ever will, and the band's lead singer Jeff Bebe (Lee), who is fed up with the recognition Russell always gets. Much of William's potent coming of age experience is set off against the trials of these three characters, who are all struggling to come of age themselves. As William forces Russell and Penny to wake up to the world in which they live and to the lies that they lead, he too learns much about life, love and truth himself.
Considering that the film's essential focus is on William, newcomer Patrick Fugit is the weakest link in the film's casting. While he's a natural at capturing his character's star-struck posturing and the general awkwardness of youth, he never quite gains our complete empathy. Luckily, the most energetic moments in the film have less to do with him personally than they do with the infinitely more charismatic Russell and Penny. And the actors who play these roles are perfectly chosen. Seemingly unable to escape 70s films, Billy Crudup proves once again why he gets cast in such roles. One look in his limpid eyes and it's clear that he understands both the innocence and the confusion of the era. Crudup doesn't just play the role of Russell Hammond; he becomes it. The same can be said of Kate Hudson, whose luminous performance as Penny Lane not only recalls the early work of her mother Goldie Hawn but also offers itself up on its own giddy, sensual level.
Despite the rich emotional world Crowe offers us here, he still seems to be searching for a cohesive drama. He certainly captures the 1970s in all its light-hearted sweetness, but it plays like a series of vignettes, a selective reminiscence of the era. It is told as if through the eyes of a child, which indeed it is. Unfortunately, in trying to avoid the biographical feel, Crowe has distanced us so much from William (essentially himself) that we feel almost completely removed from the action. William is an observer, true to Crowe's intent, but as a result so are we. And, as such, we don't feel as much as we most certainly should.
Crowe's work on Almost Famous can be categorized by comparing it to the recent novel UNDERWORLD by Don DeLillo. Fellow novelist Martin Amis was quoted as saying that "Underworld may or may not be a great novel, but there is no doubt that it renders Delillo a great novelist." In many respects, Almost Famous exists in the same realm of criticism. Although it is the product of a man who has proven himself a great American filmmaker, this is not the "Great American Film." While infinitely competent and, in fact, sometimes brilliant, Almost Famous is more a culmination of memory than a completely satisfying story. Ultimately, it is simply about coming home -- for its characters and for Crowe.
---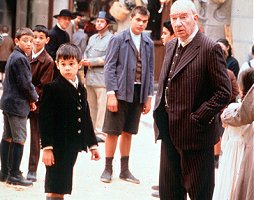 MOVIE REVIEWS: BUTTERFLY
by Duane Byrge
Miramax Films. Sogetel. Las Producciones del Escorpion Voice Group with the collaboration of Canal + and the participation of T.V.E. Executive produced by Fernando Bovaira, Jose Luis Cuerda; Written by Manuel Rivas based on short stories by Manuel Rivas; Directed by Jose Luis Cuerda.
The butterfly ingests the sweet pollen of the flower and, in its fanciful flights, dispenses the growth material to other areas, replenishing the beauty of its benefactor by spreading its seed. That's the titular image of Butterfly, a bittersweet saga about an elderly teacher whose gentle manner and caring guidance open the eyes of a young boy to the wonders of learning. Through the young boy, the old man's love of learning and spirited curiosity knowledge is perpetuated, ensuring the intellectual and moral course of the future.
Set against the smoldering political backdrop of the Spanish Republic in the early 1930s when the nation was on the verge of its tumultuous civil war, Butterfly reverberates on a sociological/political level, as well. Amid the swirling political strife, this personal story is also a sobering saga of a nation at war with itself.
In this dewy yet cautionary tale, a lively seven-year-old boy, Moncho (Manual Lozano) is fearful of his first days of school, hearing that his new teacher is an old ogre. Sensitive and shy, Moncho trips up during his first day and is taunted by his new classmates. Although it is nothing more than the mere testing that schoolboys typically put their new peers through, he flees the school, scampering home to safety. Yet, he's greatly surprised and pacified when the elderly teacher, Don Gregorio (Fernando Fernan-Gomez) comes to pay a visit on his parents and entices him back to the school. The wise teacher kindly makes the boy feel a part of the class and dispels his classmates' cruel reactions to him.
As Moncho comes to trust his veteran schoolmaster, the teacher too finds a special quality about his new pupil: Moncho has inquisitiveness and an open intelligence that makes him stand out. Not merely content to learn what is taught, he also has a curious nature and yearns to learn more about how the world works and not merely on a factual level. Moncho has a poetic nature that Don Gregorio finds personally rejuvenating. The two spend many hours together outside the classroom as the venerable teacher dispenses not only knowledge but passes on natural learning keys, as well. In part, this informal teaching is done with a premonition on Don Gregorio's part that young Moncho, especially, will be a valuable crucial citizen and leader in the country's oncoming years of war and tumult.
Although the essential story here is the continuity of nature, in particular the passing of wisdom from one generation to another, the crosscurrent and calamities attendant to political change heighten the tale. Although it is certainly no overt political tract, screenwriter Manual Rivas distills succinctly the competing forces within Spain, beginning with the boy's immediate family. His father is a smart but simple tailor who fears the outside world and avoids politics, while his mother is a fervent traditionalist, a woman whose volatile nature and dogmatic thinking foreshadows the agonies the country itself will go through. We sense throughout the tale that the young boy possesses the best strengths of both of his parents - his father's sensivity and his mother's resilience. And, in his endurance and growth, we feel that the country will be in good hands.
Told and visualized with a sweet glowing style, including some golden-hued cinematography from Javier Salmones, Butterfly is a radiantly scoped tale of hope. Although set amid a period of considerable political and personal upheaval, it's optimistically primed through the eyes of the impressionable young boy, and from the child's keen innocence, it carries a sharp and clear power. Although Butterfly flutters with some saccharine moments, it spreads its message with a measured, delicate intensity and leaves us with a warm satisfaction.
---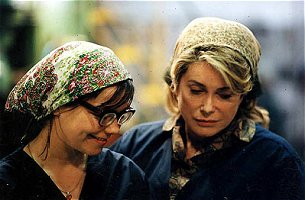 MOVIE REVIEWS: DANCER IN THE DARK
by Lesley Jacobs
A Fine Line Release of a Zentropa Entertainments4, Trust Film Svenska, Film I Vast and Liberator Productions Presentation; Executive Produced by Peter Aalbaek Jensen; Co-Executive Produced by Lars Jonsson and Marianne Slot; Produced by Vibeke Windelov; Written and Directed by Lars Von Trier.
Lars von Trier may be the most egocentric filmmaker of the last twenty years. He has made it clear that (in his humble opinion) he is changing the face of cinema. Judging from his contributions, one could ask for better or worse? Yet, regardless about one's feelings for this cinematic bad boy, one thing is certain: he forces his audiences to form an opinion, usually a vehement one. His newest film Dancer in the Dark is likely to elicit similar responses. Its premiere at Cannes was rocky to say the least and, when it won the Palme D'Or, the announcement was greeted with hisses and boos.
Truth be told, however, Dancer in the Dark is imminently watch-able film - but less because of von Trier's "genius" than the luminous performance of singer/composer Bjork, who brings remarkable humanity and lyricism to her portrayal of the heroine. Most of von Trier's artistic choices here recall everything annoying in his other films -- the devotion to the tenets of Dogme 95, the hand-held/documentary-style camera and storytelling, the use of video. Still, to his credit, he has written a story of almost soaring emotional resonance, whose tragic underpinnings are given wings by Bjork's selfless, child-like performance.
Bjork plays Selma Jezkova, a Czech immigrant who struggles with her impending blindness as well as the fact that she will pass the congenital affliction on to her son Gene (Vladica Kostic). Selma has come to America because she can get Gene an operation to save his sight and, to that end, she works herself to the bone in a local factory, while carding bobby pins in her off-hours. Her simple existence is filled with kind souls -- her best friend Kathy (Catherine Deneuve), her neighbors Bill (David Morse) and Linda (Cara Seymour), as well as her would-be boyfriend Jeff (Peter Stormare.) Yet, one day, Selma's simple life veers out of control when Bill, who is broke and suicidal, steals her life savings. Forced to kill him to get back her money, Selma must then face the horrific and irreversible consequences of her actions.
In the tradition of films like Dennis Potter's The Singing Detective, Selma escapes into a fantasy world of music that saves her whenever her life becomes too much to bear. These musical sequences are the high points of the film, and although they are shot with no sense of the musical form (von Trier did single takes with 100 cameras for a "live" feeling), they perfectly capture the mood of the heroine at her most tender and profound. As does the classical musical itself, the film and its characters launch into song when there is nothing left to say.
While von Trier's and Sjon Sigurdsson's lyrics leave something to be desired, Bjork's soaring musical compositions and haunting vocalizations nonetheless capture Selma's torment exquisitely. For instance, when Jeff finally realizes that Selma is almost blind, she sings the plaintive "I've Seen It All." And, in the finale, she imparts the heart-wrenching "Next to the Last Song", signifying her refusal to accept the inevitable. As you can see, what starts out as a simple character drama quickly rises to operatic proportions, which is exactly what von Trier wanted. In Selma, he and Bjork have created a young woman whose selfless existence is laced with tragic sacrifice.
In keeping with his usual pomposity, von Trier is still trying to make a political statement with this film. Issues such as the false reality of the American Dream and the horror of the death penalty are incorporated with the more humanistic ones like the tragedy of blindness, the love of a mother for her son and the need for escapism in everyday life. All in all, it's a sublime mess that manages to draw you in, mostly because of the fanciful treatment of hideous events.
There is no arguing that Dancer in the Dark is a sometimes infuriating film to watch. At two and a half hours, it's much too long and the Dogme techniques grow quickly tiresome. (While von Trier and his cronies insist that this is more "real" filmmaking, one could argue that it is simply more amateur.) Yet, there is such a deep sense of soul and humanity in the film that you are compelled to overlook the film's shortcomings.
For years, von Trier has made it clear that he believes himself to be a genius of modern cinema. This claim alone is enough to infuriate moviegoers and critics alike, but he is right in one part of his statement. He is most definitely a man of modern cinema. He doesn't shy away from offending his audience and, ironically, he sometimes manages to transport them. With Dancer in the Dark, he is up to his usual tricks, but this time he manages to transcend his own ego and offer a film of true emotional value.
---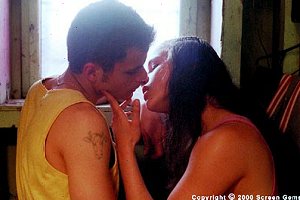 MOVIE REVIEWS: GIRLFIGHT
by Kimberly Newman

Reviewed at the 2000 Sundance Film Festival

One of the films in the dramatic competition this week at Sundance, "Girlfight" appears to be a real contender. Karyn Kusama's first feature length film about a teenage female boxer will put most -- if not all -- of its competition on the ropes, if not on the canvas. It already has audiences cheering ringside.

Much more realistic and moving than "Rocky," this coming-of-age movie set in the Latin American community of Brooklyn features Diana (the huntress) who comes out of her literal and emotional ghetto fighting. Fortified with brains, brawn and more emotional baggage than any youngster should bear, Diana has the anti-social habit of beating up her classmates. On the verge of being expelled from school, she decides to channel her rage by taking up boxing. But Diana's dad wants his artistic son to be more masculine and his tom-boyish daughter to be more feminine. So son "Tiney" get the boxing lessons, while Diana is left to fend for herself. That she does by boxing her way out of the working class and gender traps that she was born into.

In the hands of a mediocre director, this all-too-familiar story would not have survived the first round of festival competition. But in the hands of Kusama, "Girlfight" sports all the trappings of a sophisticated film production while preserving the street fighter edge of independent filmmaking. Her executive producer undoubtedly provided some training. Independent filmmaker and producer John Sayles makes a cameo appearance as a school teacher. Like Diana and her trainer Hector, this Kusama-Sayles collaboration is a winning combination.

What makes "Girlfight" remarkable is its attention to nuance and detail. Shot after shot, one senses Diana's entrapment and therefore -- blow after blow and bout after bout -- one identifies with her fight to escape. Though boxing is not a team sport, this film was the result of terrific teamwork by cinematographer Patric Cady, Editor Plummy Tucker and production designer Stephen Beatrice, Together with Kusama and Sayles, they make a star out of newcomer Michell Rodriguez in a film not to be dismissed as "lightweight."
---